FUN SPANISH GRAMMAR EXERCISES GAME: BLOOKET
In this post, I'm going to talk about an online platform that will spice up your French or Spanish Lessons. It's super fun for both students and French and Spanish teachers. I'll explain how to use it and show you a video tutorial.
You've taught your French or Spanish language lesson, but students need more review and you've exhausted your repertoire of fun activities. And grammar exercises are boring and not effective. Let's face it; we're not just teachers, we're entertainers.
So, how do you make lessons on verb conjugations, indirect object pronouns, possessive adjectives, present subjunctive, er verbs, reflexive verbs, adjective agreement, and the preterite tense exciting? (It goes unsaid you've already provided, and will continue to provide a ton of comprehensible input.)
Ok, kids. Today we're going to study irregular verbs.
Collective groan.
Blooket to the rescue! It's an online platform similar to Kahoot, only better, a great site for review or practice of French or Spanish vocabulary or grammar.
THE BENEFITS OF BLOOKET:
It's great for in-class or online/remote learning for grammar topics, vocabulary exercises, or improving French or Spanish skills.
It's fun for students. They are highly engaged while playing and beg to play more. Blooket was created by a high school student, so the features and games appeal to middle and high school second language learners although elementary French and Spanish students love it, too.
Teacher, Zach Prather shares his experience with Blooket:
My kids love Blooket. I like the Gold Quest, Fishing Frenzy, and Crypto Hack games because they stop the same kids from winning each time. There are random-ish events that make it a little less predictable and a bit more fun.
---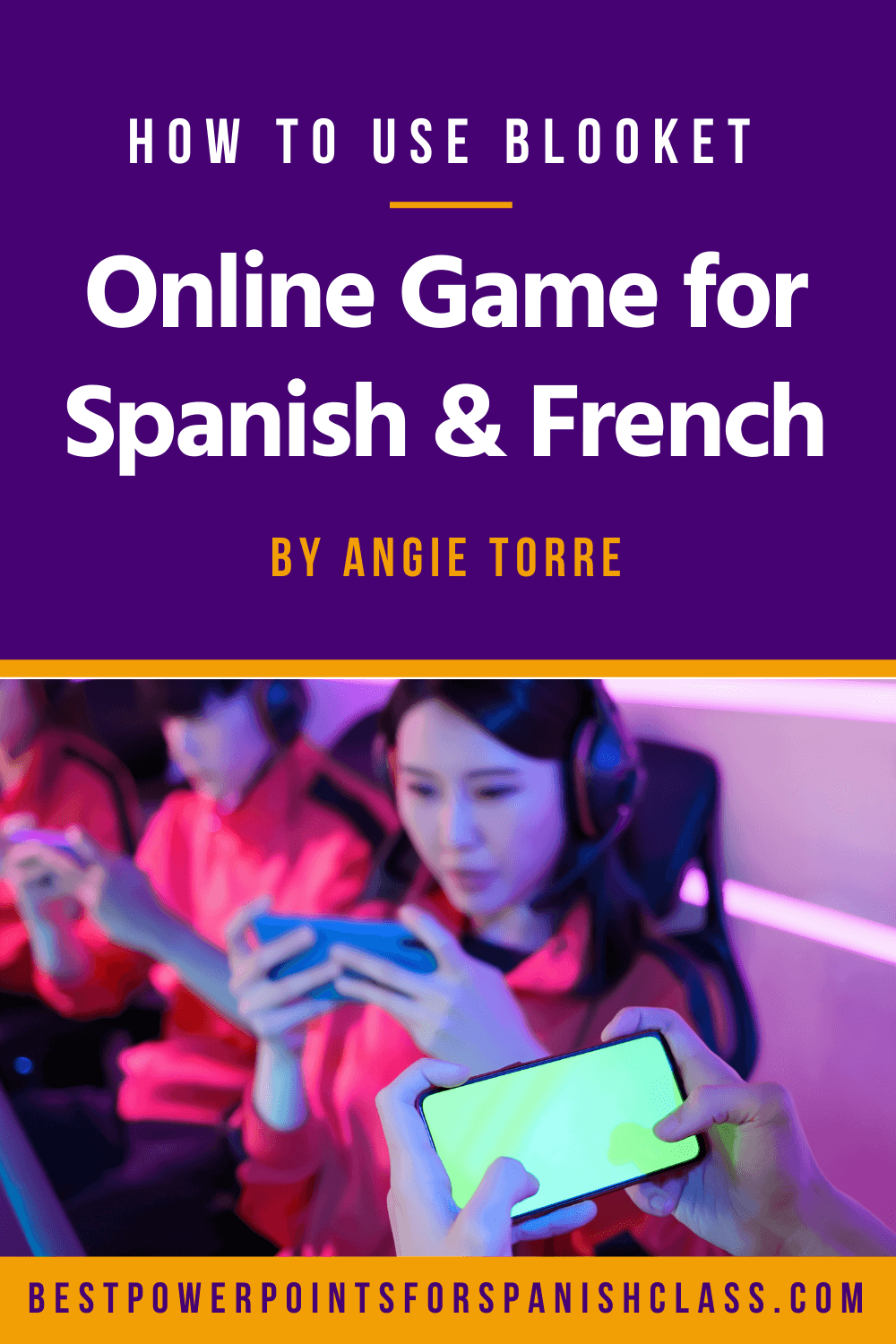 3. It can be used for homework. If you'd rather dedicate class time to comprehensible input, use Blooket for at-home grammar practice. That way, students work on the pesky, conscious work of grammar outside the classroom, and get language in context and other input in class. Students work in "Solo" mode for homework games.

4. It works well for reviewing concepts.

5. It tracks student progress and successes, motivating them to keep playing.

6. It awards tokens to students as they play, which encourages them to do well. The more tokens they win, the better they do.

7. Students can work individually, in pairs, or in groups.

8. It is set up so students keep playing because no one consistently wins. It randomly kicks people back. That way, no one gets discouraged or gives up. Again – it's set up for continued playing.

9. You can use it for beginning or advanced learners.

10. And the best thing! It's a FREE site!
---
BLOOKET GENERAL INFORMATION
To play Blooket, a teacher projects the game on the screen or projector. Students join on their own devices.
Teachers can create their own question sets or find pre-made questions on different topics with the search feature.
Game history reports show how students perform.
You can follow Blooket on Twitter, Facebook, IG @PlayBlooket
HOW TO CREATE A LIVE BLOOKET GAME
Click "Host Game."
Click, "Host now."
A number pops up which students enter on their phones or devices at blooket.com/play
HOW TO USE BLOOKET FOR HOMEWORK
Wondering how to get students to do their homework? Assign a booklet set as homework with French or Spanish exercises. Students choose to play "solo". It works for remote learning, also. If you prefer to use class time for comprehensible input, and student time for reinforcing grammatical structures, this works well as a homework assignment.
Input the amount of time students have to complete the game / assignment / activity.
Then, change the homework title to what you want so you can find it quickly.
Click "Assign Now." A game number will appear which students use to join the game. Scroll down to check student progress and number of questions missed.
HOW TO USE PRE-MADE BLOOKET ONLINE EXERCISES
Go to "Discover."
Click, "Host."
Select a Game Mode.
Host Game.
Choose Time on the left, or "weight, crypto, gold, solo, teams, damage, cash," on the right, depending on which game you choose.
SOMETIMES THE BEST EXPLANATION IS A VIDEO TUTORIAL where you can actually watch someone create the game and play it. Click on the video below to watch me create a set and choose a pre-made set.
Below is the official Blooket Video Tutorial.
Master Heebs gets into the details of how students earn tokens and other features of Blooket that motivate students to persist in mastering the concepts.
I hope this tutorial has sparked your interest so that you will give Blooket a try. Let me know how you like it!
Another online site that's great for listening practice is Lyrics Training. If you haven't used it, don't miss the tutorial. Click on the following link: Effective Spanish and French Listening Exercises: Lyrics Training
Speaking of engaging games: Students LOVE Digital Escape Rooms. Want them to stay focused and practice until mastery while working in pairs or groups? Assign a Spanish Digital Escape Room.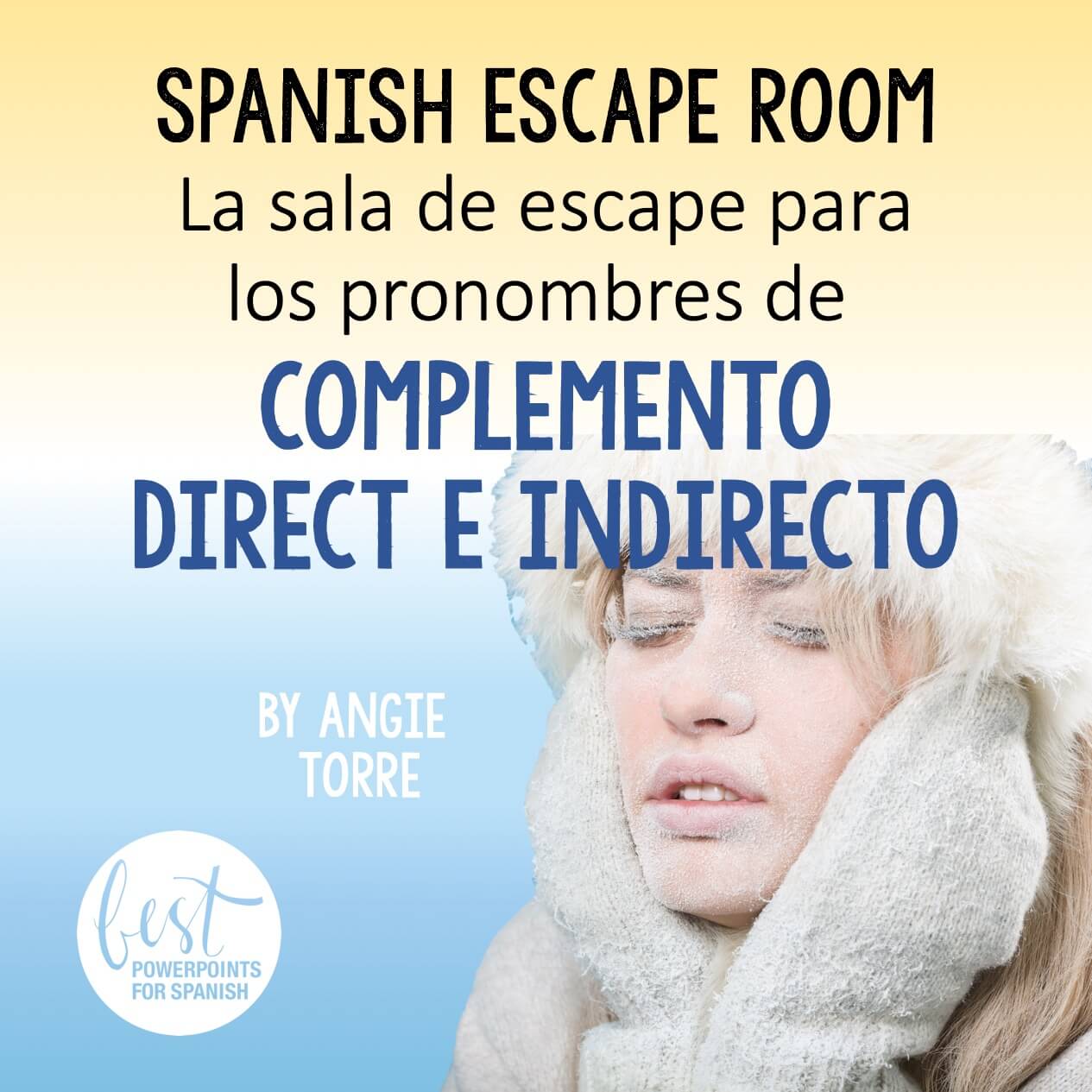 ---
Don't miss out on freebies! Make sure to follow my STORE in order to get notified of updates on products, free resources, and new products. Happy teaching!
If you would like to receive these blog posts with teaching tips and freebies in your email, subscribe to my monthly newsletter. Click on the following link: Best PowerPoints and More for Spanish and French , scroll down to the bottom and click, "Sign up."
Connect with me on social media!