Win a $100 TpT Gift Card!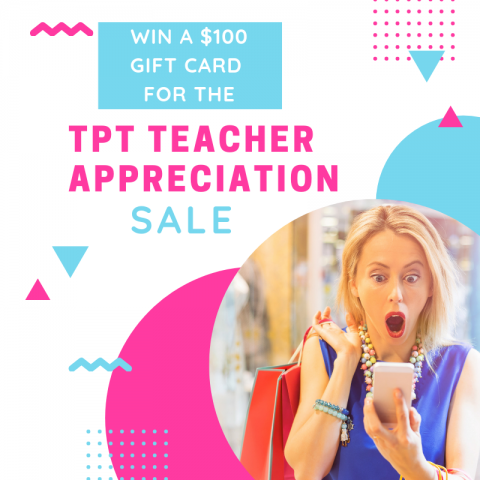 Do your students come in and thank you profusely every day for the many hours you spend educating them? No? Well, you deserve a reward and some appreciation. How would you like a $100 TpT Gift Card?
Here's the link to enter to win a $100 TpT Gift card. You could get a ton of resources during the Teacher Appreciation TpT Sale to lighten your load and end up paying NOTHING! Click on the link below.
Did you know that I just posted my AP Spanish Lesson Plans for Vista Higher Learning? If you are using that test-prep booklet take a look!
AP Spanish is a rewarding class to teach but the essay-correcting is a bear! It takes hours every day. Having to create lesson plans on top of that can push you over the edge. These no-prep lessons allow you to TEACH, CORRECT, and GO HOME! Hundreds of teachers are using similar lessons for Triángulo aprobado. Check them out!
Enjoy the sale!
Don't forget to enter to win the $100 TpT Gift Card!