100 Free Attention Getters for Spanish One
Can you believe I found (or created) 100 Attention Getters for Spanish One? That's hard to do because most memes and jokes are too advanced for level one students.
But, I still want to reel them into the lesson with some humor. I talked about why that's so important in a previous post. In case you missed it, here it is: How to Write Effective World Lesson Plans, Part III
Your sweet students are physically in your classroom but where are their brains? Focused on lunch, relationship problems, their last class, conflicts at home. These attention-getters will jolt them out of their distractions and hook them into your lesson.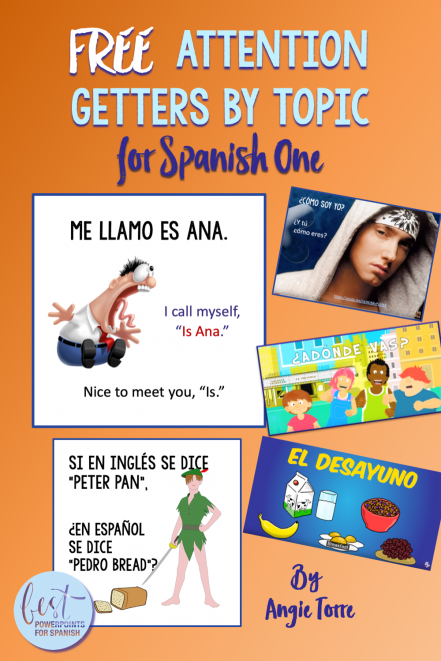 There are 11 video songs and 88 memes, all with PowerPoints and links that cover most of the Spanish One themes including the following:
Greetings
Commands
Ser
¿Cómo se dice? and, Se dice
Interrogative Questions
Subject Pronouns
Numbers
Prepositions
Days of the Week
Estar
Adjectives
Verbs
Conjugations
Weather
Thanksgiving
Time
Two Verbs in a Sentence
Tener
Stem-changing Verbs
People and nouns
Ir and Ir + a + infinitive
Gustar
Clothing
Colors
Family
Food
Below are a few examples of the Attention Getters for Spanish One:
SONGS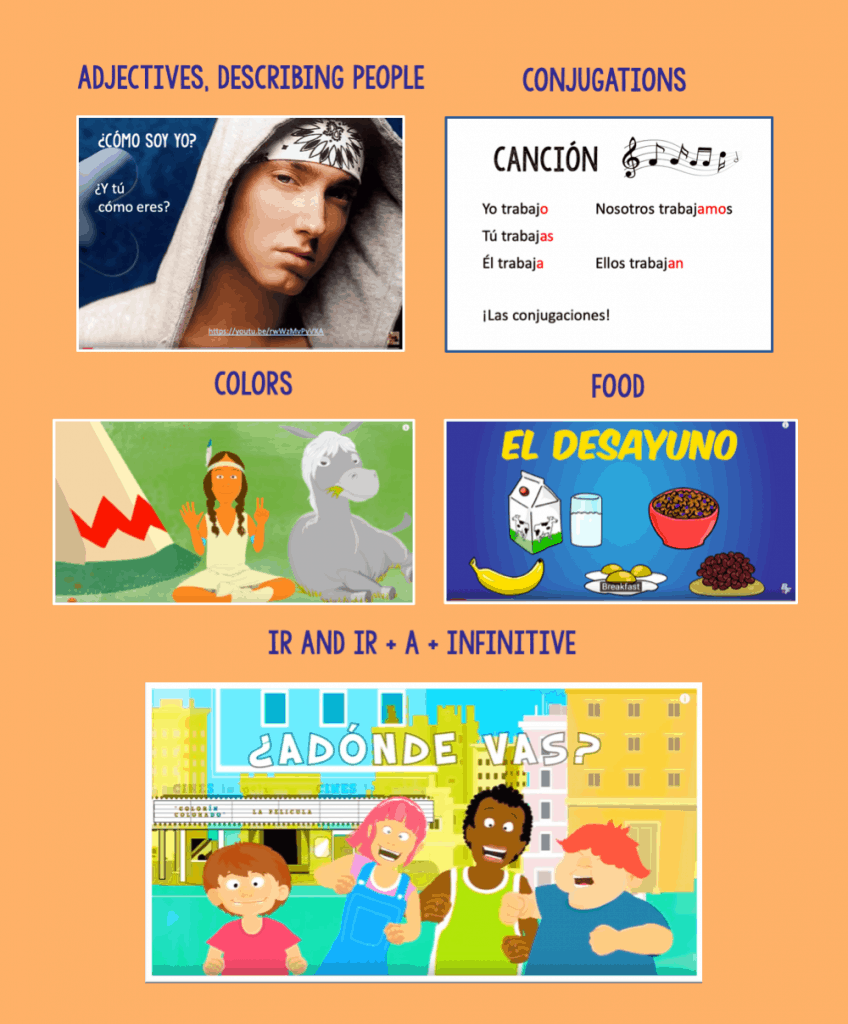 MEMES
For introductions and "Se dice"
Days of the Week and People
Stem-changing Verbs and Weather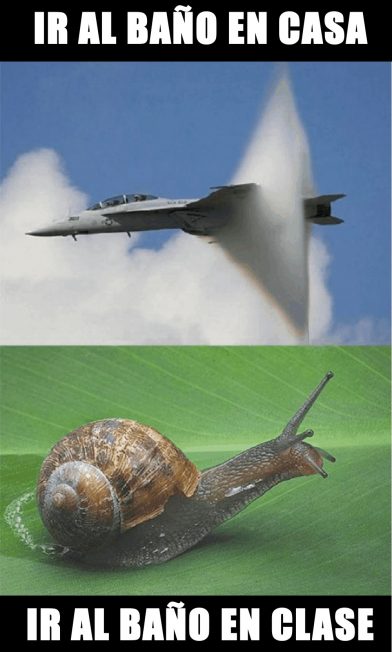 I hope your students will love these Free attention getters for Spanish One.  Would you like more memes? These sites have tons of humorous images to tickle your students:
Pinterest Board for Chistes, Funny Things, Jokes, Teaching-Related Humor
If you would like attention getters for Spanish Two or Three, leave a comment and let me know. If I have enough requests, I'll compile the resources for you.
Would you like to get teaching tips and freebies in your email? If so, click on Best PowerPoints for Spanish and French and scroll to the bottom. For signing up you get a FREE 122-slide PowerPoint on regular verbs and infinitives.
Are you following my store? Be the first to see new products and updates on existing products. Click on MY STORE to follow me.
Connect with me on Social Media: