Effective Spanish and French Listening Exercises: How to Use Lyrics Training
We want our language learners to become proficient in the target language, but first, they must be engaged and interested in the lesson. It's impossible to get students to learn if they are bored, distracted, or off-task. In my experience, music appeals to most, if not all students. That's why I want to talk about a site that will captivate your students and improve their listening skills in a super fun way. It's called Lyrics Training.
In this blog post, I will tell you how to use Lyrics Training and will also provide a video tutorial. (See below.) However, first, I'd like to talk about the benefits of Lyrics Training. Why would you want to use this site?
First, it's super fun and, because it appeals to the interests of the students, they participate enthusiastically.
Second, students can practice many language skills: reading comprehension, listening comprehension, Spanish pronunciation, grammar skills, new vocabulary, verb conjugation in natural language acquisition, pronunciation of 13 different world languages.
Third, it's an effective tool for all levels, from complete beginners to advanced level students.
Fourth, students hear language in context with native speakers and different accents.
Fifth, students can progress from recognition to production, beginning with multiple choice and ending with writing the correct word.
Sixth, it's a great way to provide authentic language.
Lastly, it's FREE! Woo hoo!
---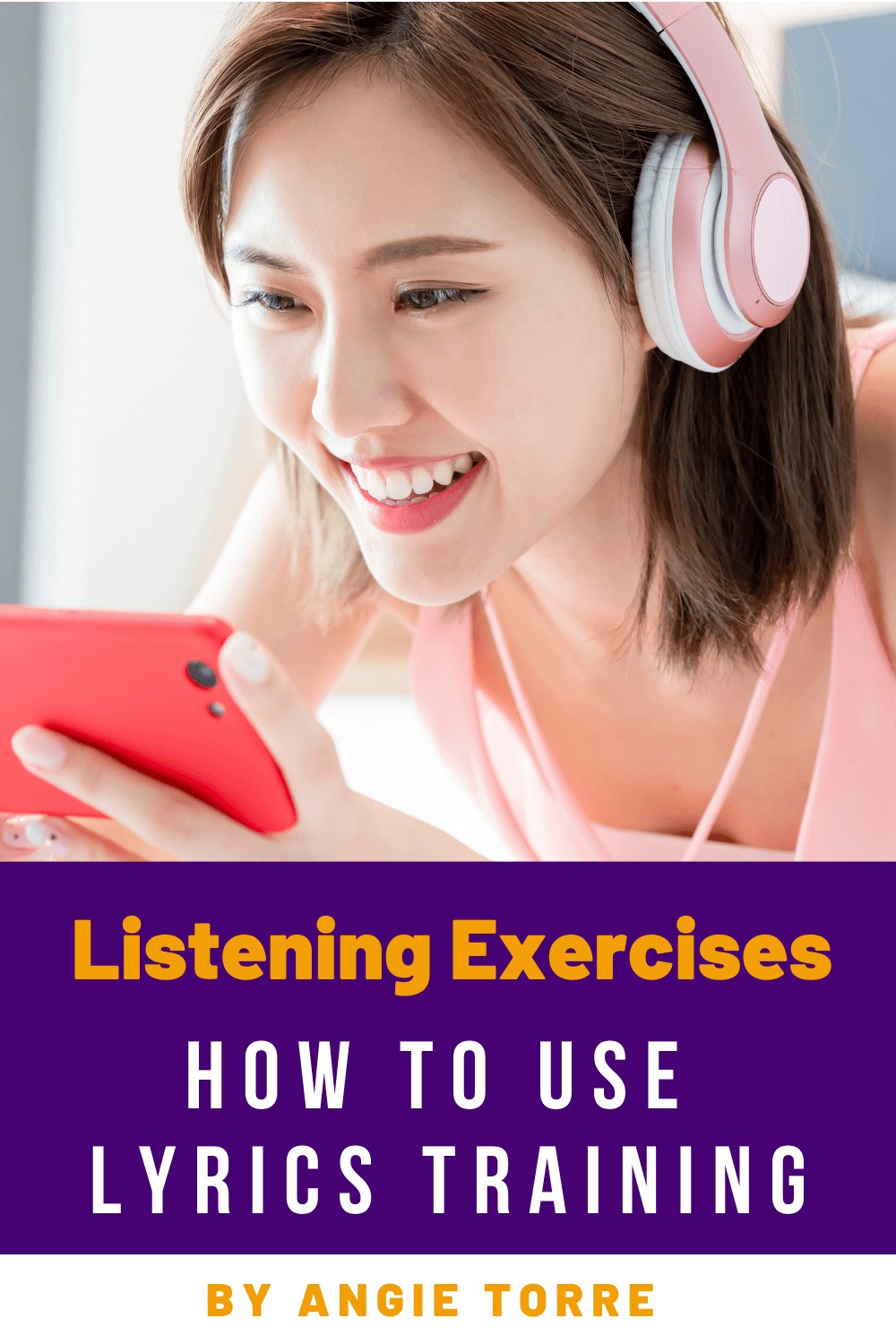 HOW TO USE LYRICS TRAINING FOR AVAILABLE MUSIC VIDEOS
First, find songs that relate to the topic or concept you are studying. Spark Enthusiasm is a good source for finding Spanish music, the best songs, and favorite artists for language learning. Here is the link: Spark Enthusiasm Spanish Mama also has a post with songs for children as well as older students, some based on themes and topics. You can look at those songs here: Songs in Spanish for Kids.
You can also search on the site to find the song of your choice. More on that later.
2. Next, create a free account. (The desktop site is free unless you want to insert your own lyrics or a song that is not available. The mobile app is free the first four or five times, but after that, you must pay. I would use the desktop for classroom use.)
3. Type in the name of the title or singer you are looking for. If you don't find the song or artist, click, "pending review."
---
4. Once you have found the song title, click on the song, and choose the difficulty level: beginner, intermediate, advanced, expert. I would most often choose beginner as it is challenging enough for second language learning.
5. Choose "Write Mode," or "Choice Mode," in the upper right. I would choose "choice mode," the first few times, then progress to "write mode." In that way, students practice pronunciation through recognition, then progress to production.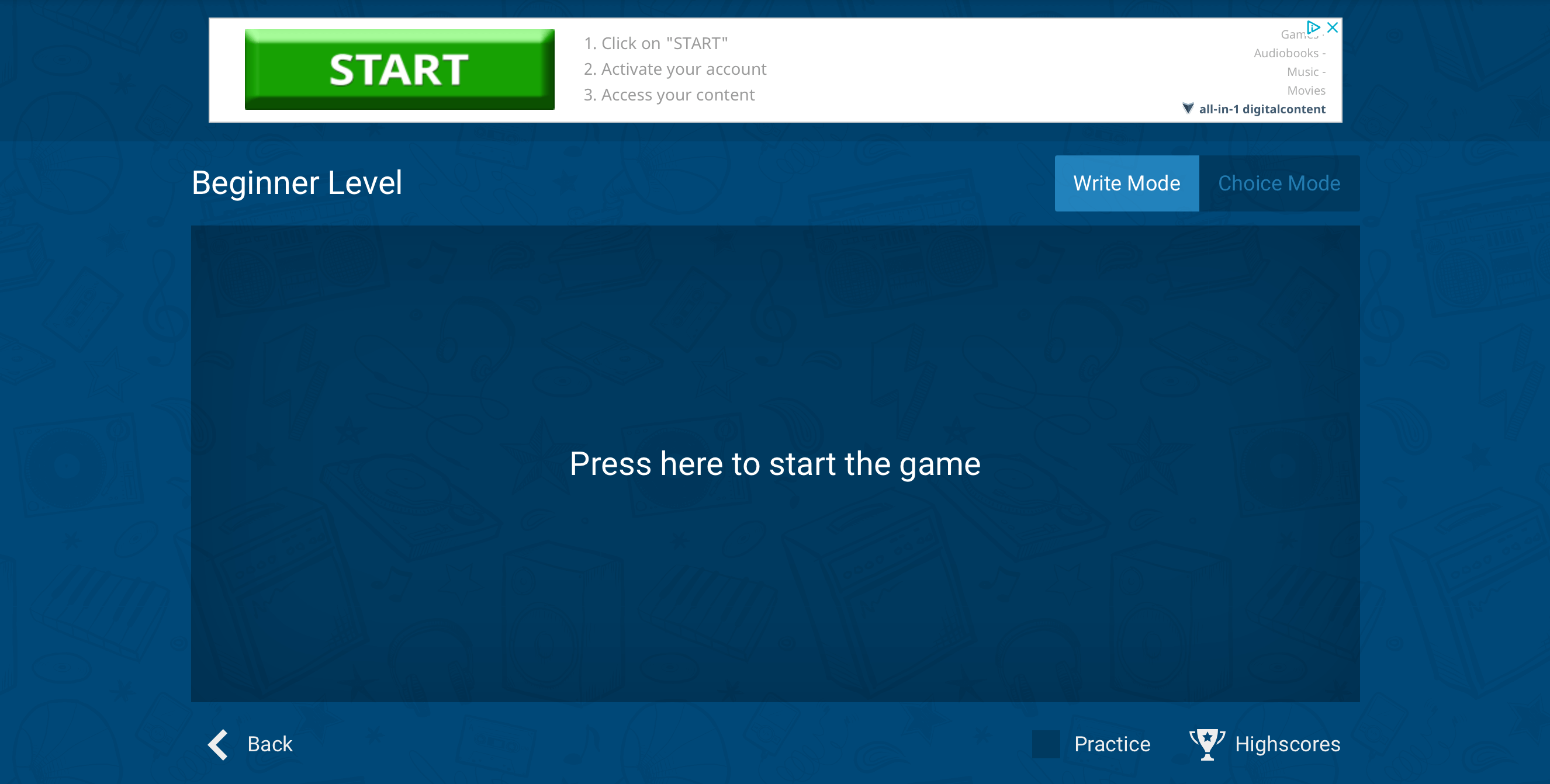 6. Play the video to start the game. As the lyrics appear, choose the correct word to complete the sentence. After playing in choice mode a few times, play in write mode and type in the missing words. Use your regular keyboard. (That befuddled me. I kept looking for a place to type on the screen. LOL)
NOTE: I recommend pre-teaching new vocabulary students will encounter before having them play the video.
HOW TO USE LYRICS TRAINING WITH NEW YOUTUBE VIDEOS
There are so many songs to choose from, you may never need to create your own lyrics. It IS, after all, more time consuming to do so. However, if you choose to create a practice activity with the perfect song that doesn't happen to be an option in Lyrics Training, here is how to do it:
Click on your name in the upper right corner.
Click on "My Lyrics."
Click on "Add Lyrics."
Go to the YouTube song you want to use. Click, "Share, copy," and paste it into the bar in the upper left.
Click "return." (I forgot to do that and didn't get anywhere. LOL)
Type the information on the left: Title, artist, genre, language, level.
Find the lyrics online and copy them.
Double-click the line before "start, end, offset" and paste in the lyrics.
If there is a period of time during the song with no words, click the plus sign to make an extra space.
As the song plays, click on the lyrics sung.
Click on "details" on bottom left and change "draft" to "pending review."
Click "save."
Go back to "LyricsTraining.com."
Click on your name.
Click on "My Lyrics.
Click on your song.
Copy the URL at the top and share it with your students.
Since I am not a music connoisseur, I would appreciate suggestions for songs to use with students. Have you used any Spanish or French music videos your students loved or that worked well with a particular theme or concept? Please comment in the comments section. If you are a visual learner and prefer VIDEO TUTORIALS, watch the HOW-TO VIDEO below: How to Use Lyrics Training: Effective Foreign Language Listening Exercises
If you would like to watch another video tutorial on how to load your own videos to Lyrics Training, Spanish Plans has a good one. Click on the following link to view: Uploading Lyrics to Lyrics Training
Music is a great way to get students to practice listening and Lyrics Training is a powerful tool for providing an awesome learning experience. I hope this tutorial was helpful to you.
Other Fun Activities to Practice Listening Skills
Another Way to Use YouTube Videos for Comprehensible Input
Another effective way to improve students' listening comprehension and to provide comprehensible input is by using EdPuzzle for Spanish, French, or other language videos. If you would like to know how to use EdPuzzle, click on the following link: How to Use EdPuzzle for Comprehensible Input
Don't miss out on freebies! Make sure to follow my STORE in order to get notified of updates on products, free resources, and new products. Happy teaching!
If you would like to receive these blog posts with teaching tips and freebies in your email, subscribe to my monthly newsletter: Best PowerPoints and More for Spanish and French Just scroll down to the bottom and click, "Sign up."
Connect with me on social media!