Textbook for Spanish: How to Quickly Choose the Best One
DECISION PARALYSIS: WHICH SPANISH TEXTBOOK IS THE BEST?
Flipping through five different Spanish textbooks you've never used, wondering which one to pilot.
And this, before you even step in front of the students.
How do you decide which is the best middle or high school textbook for Spanish? In this post, I will show you how to quickly choose the best textbook based on a list of 18 required elements.
(Scroll down to see the Spanish Language Textbook  I recommend, the FREE textbook evaluation checklist, and the FREE lesson plan on Adjectives.)
WHAT TO LOOK FOR IN A SPANISH TEXTBOOK
The trial-and-error approach for choosing a Spanish textbook is not optimum.  After my district chose a course book, we noticed the grammar explanations were either nonexistent or confusing and the vocabulary was insufficient.
To avoid a costly mistake, I suggest creating a checklist of non-negotiable items, then evaluating the potential texts against the list. Click on the following link to get my FREE checklist: Components that Must Be Included in a Textbook Checklist
Also, here is a helpful link that outlines the required elements of a good textbook aligning with ACTFL Standards by World : TEXTBOOK EVALUATION
INVESTIGATIVE OPTIONS AND THEIR PITFALLS
Pilot one textbook.  Then, after a year, when your department selects another Spanish book, start over. Don't worry about the time you spent lesson planning and creating resources. The lost time with your family you will never get back.
Or, ask in Facebook groups.  You may get some valuable advice… IF you can verify the experience and competence of the advice-givers.
Spend world language department or PLC time perusing and comparing textbooks.  Wait until the following year to share best practices and/or create common assessments. Again.
AND, AFTER ALL THAT PERUSING, YOU WILL NEVER REALLY KNOW IF YOU LIKE THE BOOK UNTIL YOU HAVE USED IT FOR AT LEAST A YEAR.
After your district / school has already adopted it.  And you realize it has limited vocabulary and confusing grammar instruction. And no comprehensible input.
Now you're stuck for years until your district can afford to buy new textbooks, at which time you will start the process over and hope for a better outcome.
FAST FORWARD: SPANISH LANGUAGE TEXTBOOK IN HAND
So, now your department has chosen the best Spanish language textbook. You have the textbook, workbook, test booklet, online activities, videos, heritage speaker activities, audio files, and all other supplementary materials.
BACK TO DECISION FATIGUE AND OVERWHELM
Staring, glassy-eyed at the 400-page textbook and 20 ancillary materials, not knowing where to start. You have to read through ALL the resources, listen to ALL the audio files, watch ALL the videos to determine which will be optimum for achieving your learning goals.
Oh, and there are no vocabulary and grammar PowerPoints. You have to create your own. Or buy them.
Plus, there are no Google Drive Activities. You have to create your own or buy them.
The comprehensible input is absent, limited, and contains no engaging, illustrated TPR stories.
Classroom management and instructional strategies to help new teachers? Nope.
BUT THE WORST PART:
THERE ARE NO LESSON PLANS IN YOUR TEXTBOOK FOR SPANISH
The text provides, "teaching tips" or "suggested activities" but it doesn't write the lessons for you.  It doesn't make decisions for you.
YOU have to wade through thousands of pages of resources to decide which to use, which standards to address, how to reel students into the lesson, how to motivate and engage all students, how to provide the optimum amount of repetition in context and the appropriate amount of practice for mastery. Learning How to Write Effective World Language Lesson Plans can take an entire career. Don't you wish the textbook provided the lesson plans for you?
But let's say you've written and executed the lesson plan. If the activities flop, the video bores students, or students aren't producing, you have to spend more time revising the lesson and hope the revisions are more effective.
SO, WHAT'S THE BEST TEXTBOOK FOR SPANISH LANGUAGE?
ANSWER: TODOS PREPARADOS
WHY?
Because it's more than a textbook. It does all the lesson-planning for you with step-by-step instructions.  Lessons are based on the National Standards and the ACTFL Proficiency Guidelines and Can-Do Statements and written by an experienced teacher.
It provides the following:
Daily, sequenced year-long lesson plans
Vocabulary and Grammar PowerPoints
Videos with native speakers and subtitles, TPR Stories, and tons of comprehensible input
Google Drive Activities and hands-on Interactive Notebook Activities
Organized curriculum: daily folders which contain everything you need for that day's lesson (No need to spend hours searching for resources.)
Classroom management techniques that enable new teachers to use the target language 90-100% of the time
Instructional strategies that guarantee equity and student engagement
Access to the author and a Facebook support group where the teacher can ask questions and collaborate
Digital versions for distance learning
All editable files so you can modify them to suit your needs (But, the main framework is there so you save hours of time every day.)
These lesson plans are kid-tested so only the most effective strategies and activities are included. No more wasted time with trial and error.
AND THE BEST PART
It is a fraction of the cost of traditional textbooks for Spanish.  You could convince your principal to buy these for you when he/she sees the financial and instructional benefit.
Show him/her with this short video that describes the benefits of this curriculum: Todos preparados Lesson Plans and Curriculum
Would you like to see a lesson plan from Todos Preparados? Click on the following link to get to get a FREE  Lesson on Spanish Adjectives  .
Below are the Todos preparados textbooks and curriculum for each level:
Spanish One Lesson Plans and Curriculum for an Entire Year
Spanish Two Lesson Plans and Curriculum for an Entire Year.
Spanish Three Lesson Plans and Curriculum for an Entire Year.
AP Spanish Lesson Plans and Curriculum for an Entire Year. (Triángulo aprobado
AP Spanish Lesson Plans and Curriculum for an Entire Year (Vista Higher Learning)
Stay tuned! Next month we will talk about how to set up your classroom.
Would you like to get teaching tips and freebies in your email? If so, click on Best PowerPoints for Spanish and French and scroll to the bottom. For signing up you get a FREE 122-slide PowerPoint on regular verbs and infinitives.
Are you following my store? Be the first to see new products and updates on existing products. Click on ANGIE TORRE to follow me.
Connect with me on Social Media: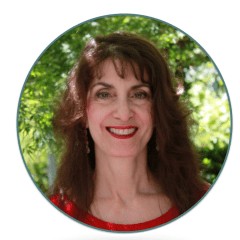 Pinterest
Get More Freebies and Teaching Tips!
Testimonials
You are saving this new teacher countless hours of work!!! The preview showed great resources and examples for AP students can't wait to begin using! Worth every single penny. Gracias for all your time and energy spent on creating awesome curriculum!

Angela A

Such a lifesaver! Love the lessons! Creative and excellent resources. Thanks so much. You made my year much easier.

My kids loved it and said it helped clarify this very difficult concept. Muchas gracias!

Mrs. F's Room
Youtube VideosMy Youtube Videos