It's a Hoot! How to Use Kahoot in your Classes
Would you like to learn how to use Kahoot in your classes?  One of the games with the most student participation is Kahoot.  Without exception, students are engaged and enthusiastic about learning.  It works best for multiple-choice, reninforcement activities.  I have students work in pairs because it is more fun and that way, every student has access to a cell phone.
Go to getkahoot.com  Set up an
account and create your quiz.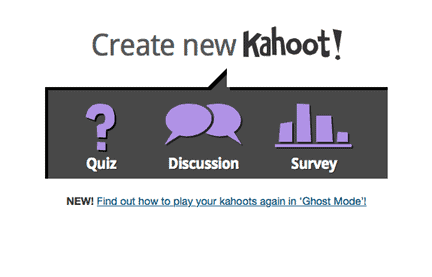 The next day, go to "getkahoot.com" again and click on, "My Kahoots".
Tell your students to pair up with each pair using one cell phone that has internet access.  Tell them to enter, "kahoot.it" in the internet search bar.  Then they will enter the game pin number and press, "enter".

On the phone, it looks like this: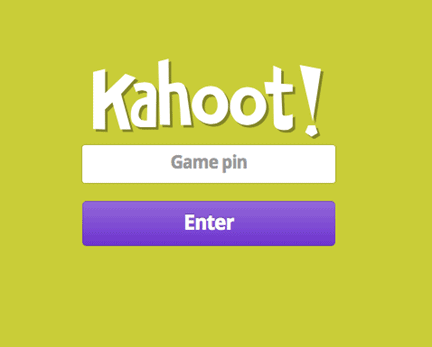 Then, students pick a nickname and enter that.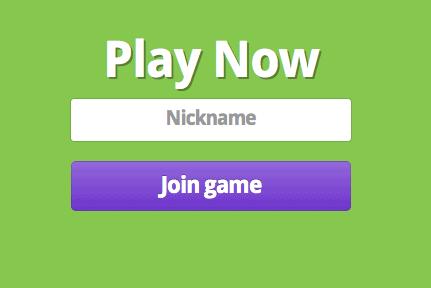 All the names will show up on the screen.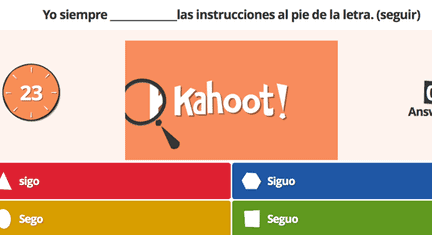 After all are up, begin the game.  Now that you know how to play Kahoot, you and your students will love it! Enjoy!  It's a hoot!