Three Video Tutorials on How to Use Google Classroom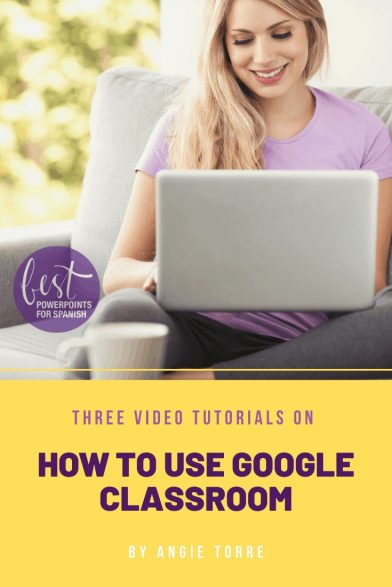 What do you do when, in the blink of an eye, you have to teach your students remotely and you haven't been trained to do so?
You're resourceful. You watch video tutorials. Like the ones below.
In this post, you'll learn how to use and upload files to Google Classroom for distance learning.
The following two videos explain how to use Google Classroom. The first one is a quick overview. You may wish to slow down the speed. Pocketful of Primary is enthusiastic and a fast talker! But she gives great tutorials on how to use Google Classroom!
In the next video, my favorite, Abdul Rehman Siddiqui explains, step-by-step how to use Google Classroom for high school. This video is more detailed than the first.
Many teachers have asked me to show them how to upload files into Google Classroom. The following video shows you how to upload files from Google Drive, your computer, and YouTube.
Since teachers have many files that are not Google compatible, they need to know how to  share these quickly with their students. There is not enough time to make all of them into Google format.  However, for those of you who wish to do so, the following post shows you how: How to Convert files to make them Google Compatible   (Scroll to the last video in the post.)
In the next video, I show you how to upload PDFs, PowerPoints, links, and YouTube videos to Google Classroom from your desktop, Google Drive, YouTube, and the Internet, even files that are NOT Google compatible.
Of course, you will need Google Drive Activities for your students, especially if you are teaching online. Students LOVE them! I get 100% student engagement when I assign them.
They also love Digital Escape Rooms. Have you used them in your world language classes? Check them out! Your students will thank you.
I hope these tutorials on how to use Google Classroom have been helpful and will facilitate the process of teaching online.
If you would like to receive more freebies and teaching tips in your email, subscribe to my monthly newsletter: BestPowerPointsforSpanish  Just scroll down to the bottom and click, "Sign up."
Don't miss out on freebies! Make sure to follow my STORE in order to get notified of updates on products, free resources, and new products.
Happy teaching!
Connect with me on social media, too!