How to Use FlipGrid for Distance Learning
In this post, I will show you how to use FlipGrid in your world language class for distance learning.  It's easy and fun! I will also show you three quick ways to make your PDF and PowerPoint files Google Compatible so you can use them on Google platforms such as Google Classroom, Google Drive, and FlipGrid.
But first, I'd like to talk about why you would want to use this awesome tech tool. (Scroll down to, "IMPORTANT INFORMATION ABOUT FLIPGRID," OR, "HOW TO USE FLIPGRID," if you're already convinced.)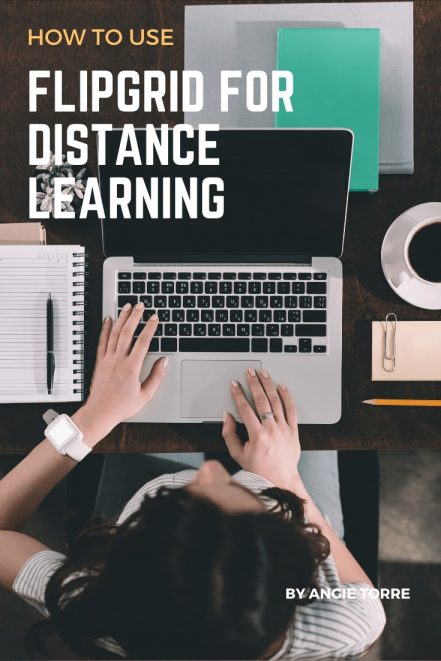 WHY USE FLIPGRID?
FlipGrid isn't just great for distance learning. It's a wonderful tool for the world language classroom for many reasons. And, now that teachers are tasked with teaching remotely, you will see why it's the perfect program for online learning.
IT'S GREAT FOR ASSESSING STUDENT PRODUCTION.
You know how frustrated you get when you have 36 students in each class, each with the probability of speaking twice during each class period? And how you feel like pulling your hair out because there is no time to assess oral proficiency? It always feels like triage.
With FlipGrid, you can assess ALL students individually and even see their faces as they speak so it's harder for them to cheat if you don't want them to use a script. And you can watch the videos or correct the activities at your leisure, not in class while meeting the needs of 35 other students.
IT ASSESSES ALL STUDENTS.
It allows you to assess the oral proficiency of all students.  In a regular classroom, students get few opportunities to speak and there is not enough instructional time to adequately test all students' speaking ability.
IT'S EASY TO GRADE.
What!? Sign me up!!! The less I have to grade the better!  All you have to do is choose a grade of 1-5 and type a few comments.
EVERY STUDENT RECEIVES FEEDBACK.
Not only does every student get to speak, every student gets feedback on his/her performance and/or proficiency. That individual attention helps students progress.
IT ALLOWS THE TEACHER TO SHARE MANY DIFFERENT FILES WITH STUDENTS AND TO ASSIGN THEM REMOTELY.
It not only allows students to record their answers in a video, but also has features that allow the students to complete other tasks, such as watching a video and responding, answering written questions, filling out Google docs, or Google Drive Activities.  (Haven't tried Google Drive Activities yet? Here's a FREE one: La ropa Google Drive Activity) These capabilities are what make FlipGrid ideal for remote learning.
This platform is actually BETTER than in-person learning in some aspects. If the teacher records his/her instruction using the app, "Clipomatic," students can actually SEE as well as hear what is being said. The app turns everything you say into captions. How cool is that? Automatic subtitles as you speak! That's what I call GREAT comprehensible input!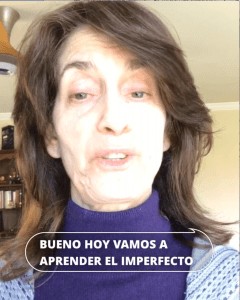 Students can stop and replay as many times as they want until they understand. That type of constant interruption would not be possible in the classroom.
The teacher can instruct students intermittently to complete certain tasks during the lesson. Even though the instruction is 45 minutes long, the student will be interacting with the lesson in much the same way as in class, learning in small chunks for better assimilation and retention.
IT SAVES INSTRUCTIONAL TIME.
Since the instruction can be front-loaded, the teacher can spend time practicing what the students have already learned.  The teacher can upload and assign a PowerPoint, story, instructions or anything that will serve as the "explain, model, demonstrate" portion of the lesson. Then, the rest of the time can be allotted to answering questions, providing more comprehensible input, and practicing with the guidance of the teacher.
IT SERVES AS COMPREHENSIBLE INPUT.
Under Topic Resource, the teacher can record him/herself. Although he/she can only do it in increments of five minutes at a time, it still provides a platform for input. The teacher can also videotape him/herself and put the YouTube video in the attachments. Voilà! Comprehensible input for as long as you like!
IT ALLOWS STUDENTS TO GO AT THEIR OWN PACE.
Students can listen to the instruction and pause, repeat, as they need to. They can't do that in class when the teacher is talking. This is true differentiation!
IT BUILDS STUDENT CONFIDENCE.
Speaking another language is daunting, and students are often afraid to look foolish. Those who lack confidence can rerecord their presentation until they are satisfied with it, so each student gets the practice he/she needs.
IT ALLOWS FOR STUDENT INTERACTION.
Students can see other students' videos and comment on their videos.
IT ENGAGES STUDENTS.
Yes! You have tried so hard to get and keep their attention and FlipGrid does that because they LOVE to videotape themselves and watch each other. Students can reply to each other's videos with other videos. It's like goofing off and learning at the same time!
IMPORTANT INFORMATION ABOUT FLIPGRID
The free version allows you to make only one grid, theoretically, but I was actually able to make two.  However, you can make as many topics as you like under that one grid and assign them to any students you like.
Consent Form:
You MUST get parent consent before students can use FlipGrid if they are under 13 in the U.S. or under 16 elsewhere.  But, that's easy because FlipGrid provides the consent forms for you. Click on the following link to get the CONSENT FORM.
Green Button:
Students click on green button to record. I recommend instructing them to hit the green button in your prompt.
Copyright:
Please do not choose, "public," if you are using copyrighted material (my resources, for example.)
Length of Recordings:
Students can record for up to five minutes.
Topic Privacy:
Click video moderation so no one posts anything inappropriate and you can check the video before it goes public. I recommend moderating, especially at first.
Topic Status: 
Active: Students can view all the videos and add videos.
Frozen: Students can view the videos but can't add any new ones.
Inactive: Only the teacher can see the videos. Students cannot view or add videos.
Topic Attachments:
You can add up to nine attachments.
Public vs. Google Email and Student ID:
If you choose, "Public or PLC," students must be 16 or over to use it. Choose, "School email" if you use Google Classroom. Otherwise, choose, "Student ID."
Prompt:
If students forgot the prompt before they do their video, they can click the button in the top right, and it shows the prompt.
Script:
Students can use the sticky to type in what they want to say. Yes, there is no way to prevent them from reading rather than speaking naturally. Sigh. That's a negative. But, you can always tell if they are reading a script and deduct points for lack of fluency.
HOW TO USE FLIPGRID
My video tutorial is below. If you would like to save time by only looking at certain parts, refer to the video sections below.
1:00 Overview
2:20: Shorts – How to make short videos and share them with others in Facebook, Google Classroom, etc, and how to add pictures, use filters, draw and write on the video
4:08: What my grid looks like
6:51: How I made my grid
12:20: How students find my grid
12:46 Assessing oral proficiency
16:26 How to grade the student videos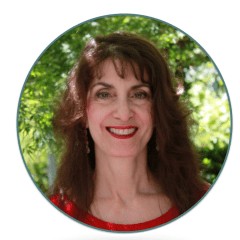 Pinterest
Get More Freebies and Teaching Tips!
Testimonials
You are saving this new teacher countless hours of work!!! The preview showed great resources and examples for AP students can't wait to begin using! Worth every single penny. Gracias for all your time and energy spent on creating awesome curriculum!

Angela A

Such a lifesaver! Love the lessons! Creative and excellent resources. Thanks so much. You made my year much easier.

My kids loved it and said it helped clarify this very difficult concept. Muchas gracias!

Mrs. F's Room
Youtube VideosMy Youtube Videos
Below is another excellent tutorial by Abbey Thomas that provides a few more details and shows how to use FlipGrid if you use Google Classroom. It's informative even if you don't.
HOW TO CONVERT FILES TO MAKE THEM GOOGLE COMPATIBLE
Many teachers have asked me how to convert files to make them Google compatible to use in Google Classroom or FlipGrid. In the video tutorial below, I show you three ways to convert files so they can be used in Google platforms. BTW, if you'd rather use already-created Google Drive Activities instead of converting your own, click on the following link: Spanish Google Drive Activities
So, now you know how to use FlipGrid! Time to start the fun and get your students talking!
And don't forget about another great technological tool, EdPuzzle  if you'd like to add more comprehensible input to your lesson!
If you would like to receive more freebies and teaching tips in your email, subscribe to my monthly newsletter: BestPowerPointsforSpanish  Just scroll down to the bottom and click, "Sign up."
Don't miss out on freebies! Make sure to follow my STORE in order to get notified of updates on products, free resources, and new products.
Happy teaching!
Connect with me on social media, too!