Duty-Free Lunch- The most Stressful Part of my Day – & Three Tips for Reducing Teacher Stress
Are you feeling overwhelmed? This blog is NOT (entirely) about stress management or how to reduce teacher stress. It is just a description of my day.  I wonder if yours looks anything like mine.
Oxymoron: a figure of speech by which a locution produces an incongruous, seemingly self-contradictory effect, as in, "cruel kindness, or "to make haste slowly" or, "a fine mess", or, "a little pregnant," or, "DUTY-FREE LUNCH".
At least, for teachers it is an oxymoron; when else can you meet with students to give make-up tests, supervise detention, or tutor struggling students?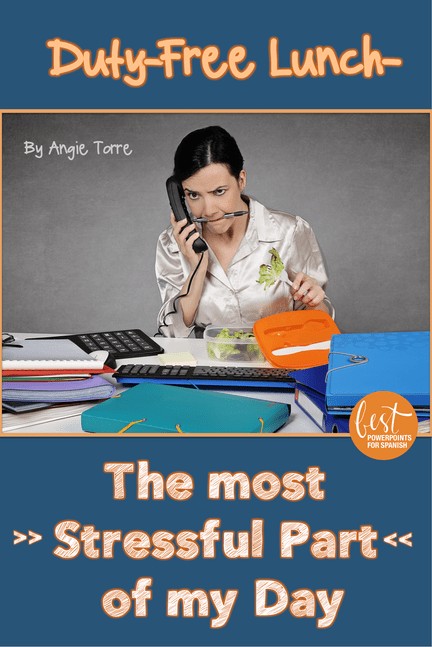 Just when you think you should be collapsing in your chair to take a breather, you push the adrenaline button that allows you to simultaneously accomplish 15 tasks at once:
Connect students with native speakers for their 15 minutes of all-Spanish conversation, dash to the copy machine to make last-minute copies you were SURE you had but don't (how could you have forgotten them AGAIN?!), stand in line for the ONLY machine that is working today looking at your watch the entire time, answer questions about grade percentages, give absent students homework, fix a mistake on your lesson plan for the next period, tell a colleague about an important event.
THANK YOU FOR MY DUTY-FREE LUNCH!  However, I will wait until my prep period to eat because eating while writing my lesson-plans is much less apt to give me acid reflux than eating during my Duty-Free Lunch!
OK, I lied.  I AM going to give you a tip about stress management. Don't do everything yourself!  Hire a house cleaner!  Order ready-made meals.  Stop doing lesson plans!
Seriously, planning the lesson takes 90% of my time.  The other 10% is teaching, correcting, and classroom management.
I've already done the lesson plans and kid-tested them during 30 years of teaching! Why should you reinvent the wheel? Go home early.  A rested teacher is a better teacher.
Take a peek at this video about my lesson plans:
Click on the pictures to see the lesson plans.  All are complete textbooks except for AP Spanish.  Save your school tens of thousands of dollars.
SPANISH ONE LESSON PLANS AND CURRICULUM FOR AN ENTIRE YEAR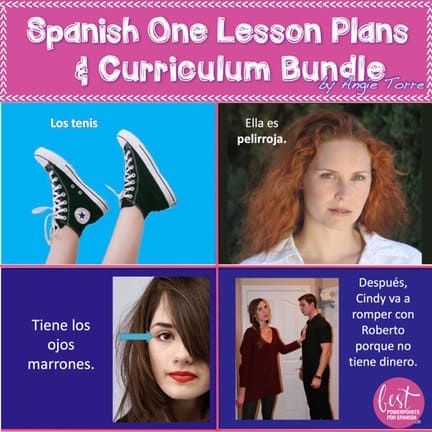 SPANISH TWO LESSON PLANS AND CURRICULUM FOR AN ENTIRE YEAR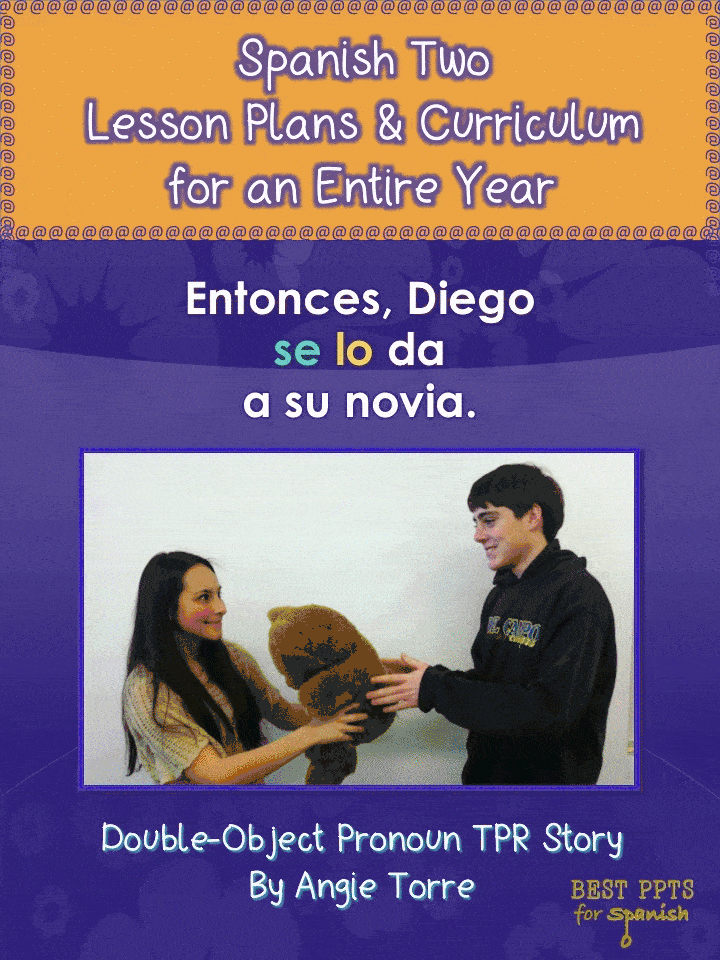 SPANISH THREE LESSON PLANS AND CURRICULUM FOR AN ENTIRE YEAR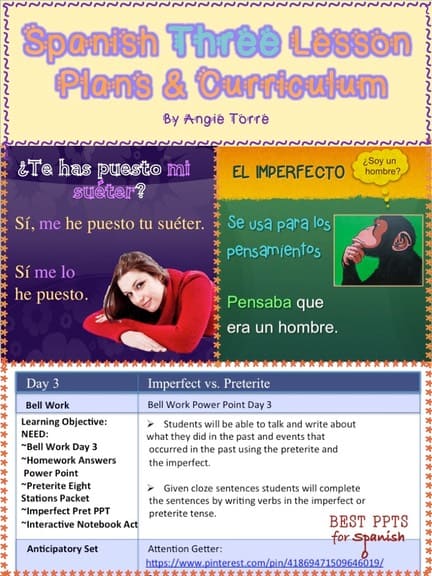 AP SPANISH LESSON PLANS AND CURRICULUM FOR AN ENTIRE YEAR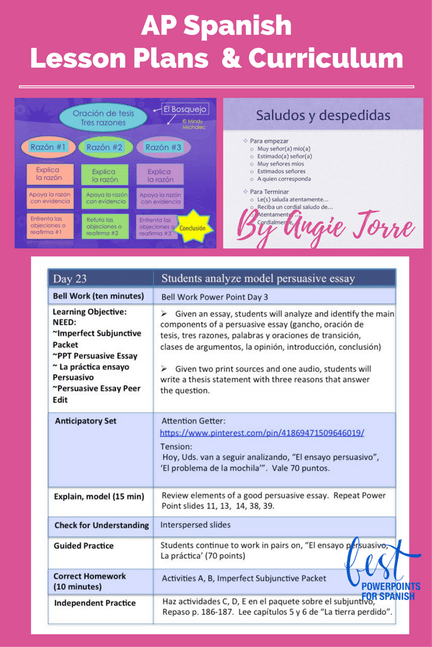 Stay calm!  Learn how to reduce teacher stress!  Don't do it all.
SaveSave
SaveSave
SaveSave
SaveSave
SaveSave
SaveSave
SaveSave
SaveSave
SaveSave