How to Do It All, Teacher, Parent, Business Owner
Help! Please tell me how to do it all!
The number one complaint I hear from coworkers and teachers all over the United States is,
"I'm overwhelmed! I can't do it all!"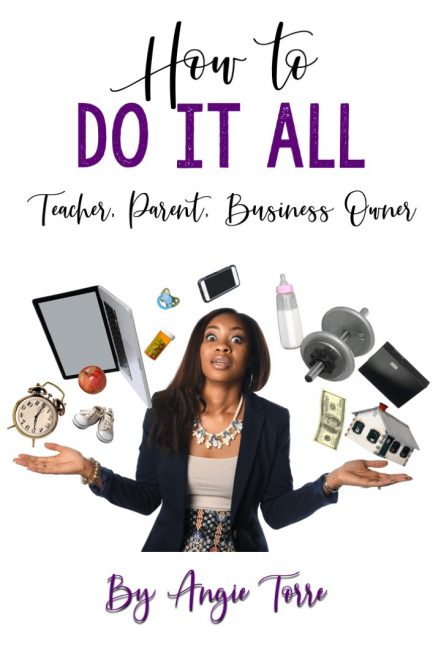 On the other hand, I am in awe of those colleagues who DO seem to do it all.  They are the ones who have three kids, teach a world language, coach after school, and still seem to have the best Instagram posts and the happiest students. How DO they do it all?
Here's the secret:
They don't. Because it's impossible.  So, now that we've got that truth out of the way, let's find out how to do it all without doing it all.
Delegate.
The other you could be paid or compensated in some way.  Hire someone to do the tasks you either don't like to do or don't have time to do.
Before I continue describing this idealistic way of life, I have a confession to make.  As a type-A person, even when all tasks are hired out, I still find myself juggling too many balls because my perfectionism causes me to fill in the time with other must-do projects. (Do as I say, not as I do.)
My father used to say, "Angie, you hire everything out!"  (I actually had my own chef two years ago.  I do so hate cooking.) And, at one time or another, I have used all of the services below except grocery delivery.
Back to how to do it all.  Here are some ways to keep your sanity:
Use a home-delivery meal service like Hello Fresh, Blue Apron, Sun Basket, Home Chef, Every Plate
Have groceries delivered to your home. Amazon Fresh and many supermarkets now deliver.
Hire a yard-maintenance person
Hire a house cleaner
Reconsider having a pet unless someone can help take care of it. Pets offer so much unconditional love, but they require time and attention, too – two things you may be unable to consistently provide on your own. More guilt to stack onto your emotional stress.
Give your mundane tasks and grading to T.A.s. (Teacher's Assistants) Ensure you get the best T.A.s by recruiting them the year before. Click HERE to get the recruitment letter I use and to read more on this issue.
Hire a Virtual Assistant. I pay my V.A. 5-10% of my earnings and it cuts a painful chunk out of the miser in me. But I am out of Mental Crazy Land and so much happier! She does most of my social media marketing, probably better than I would. (Caveat: I have spent hours training her so she CAN do it better than I.)
Don't reinvent the wheel. Instead of creating all your own resources, buy them on TeachersPayTeachers.  You can either spend a month creating a PowerPoint, movie, or activity or spend $3 – $4 to have a ready-made resource that requires just a bit of tweaking.
Don't stay late writing your own lesson plans and using instructional time to weed out the ones that go south. Award-winning teachers with years of experience have already written and refined lesson plans.
Teach, correct, go home.
Get your school or district to buy them for you if you can.  When it comes to instructional resources, you may have success lobbying your school to become part of TpT for Schools. You can learn how to do that in this BLOG POST.
Here are some examples of year-long lesson plans:
Spanish One Lesson Plans and Curriculum for an Entire Year
Spanish Two Lesson Plans and Curriculum for an Entire Year.
Spanish Three Lesson Plans and Curriculum for an Entire Year.
AP Spanish Lesson Plans and Curriculum for an Entire Year.
Now you know how to do it all.
Multiply yourself by delegating.  I know it's easy to say but hard to do when the budget is tight. Yes, you will have to part with a little money to get these jobs done.  But ask yourself, "How much is my sanity worth?"
If you do A, you cannot do B.
YOU CANNOT DO IT ALL!
Choose your poison. And be content with your choice.
Would you like to get teaching tips and freebies in your email? If so, click on Best PowerPoints for Spanish and French and scroll to the bottom. For signing up you get a FREE 122-slide PowerPoint on regular verbs and infinitives.
Stay tuned! Next time we will talk about how to deal with annoying violations of the dress code.
Are you following my store? Be the first to see new products and updates on existing products. Click on the following link to follow my store: ANGIE TORRE.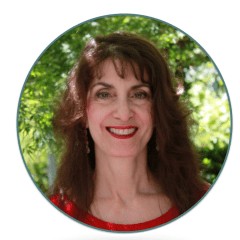 Pinterest
Get More Freebies and Teaching Tips!
Testimonials
You are saving this new teacher countless hours of work!!! The preview showed great resources and examples for AP students can't wait to begin using! Worth every single penny. Gracias for all your time and energy spent on creating awesome curriculum!

Angela A

Such a lifesaver! Love the lessons! Creative and excellent resources. Thanks so much. You made my year much easier.

My kids loved it and said it helped clarify this very difficult concept. Muchas gracias!

Mrs. F's Room
Youtube VideosMy Youtube Videos