How to Make the Preterite Fun
Drill and Kill - BORING!
When you think of preterite practice, do you think of boring conjugations, drills, and writing practices?  How do you make the Preterite fun? There are many activities that lead students to proficiency while captivating their interest and keeping them actively engaged.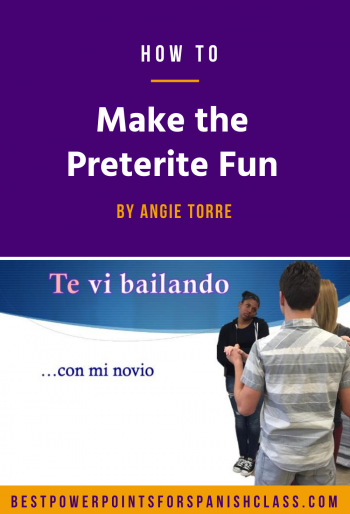 Here are a few:
Jeopardy, Kahoot, stations, competitions, and most importantly, TPR Stories make the preterite not only fun but easy to assimilate because of the repetition in context.  Instead of conjugation drills, tell stories that keep the students engaged and wondering what will happen next.
The Irregular Preterite TPR Story PowerPoint is one of my most popular with teachers and students.  The irregular preterite is repeated throughout the story and it is ridiculous enough to captivate the interest of the students.
Also, play games that force students to write complete sentences about what happened in the past. If you assign games that students are already excited about, they will be super-engaged. Since students love breakout rooms, digital escape rooms are guaranteed winners. Once students have learned all of the preterite, including the -ir stem-changing verbs, they will have a blast trying to escape from the locked car in this Spanish Digital Escape Room for the Preterite Tense.
Digital Escape Rooms are also great for distance learning. If you'd like to know more about Escape Rooms, click on the following link: 5 Reasons to Use Popular Digital Escape Rooms