How to Motivate Unmotivated Learners – Part 3
The school year is almost over and I marvel that the hurricane of energy in my Spanish One class has funneled itself into an orderly group of students who speak Spanish and seem to love learning.  All along the way I have kept modifying my practice to address the different needs and learning styles of my younger students.  So, how do you motivate unmotivated learners? Here are some of the strategies that have kept them engaged.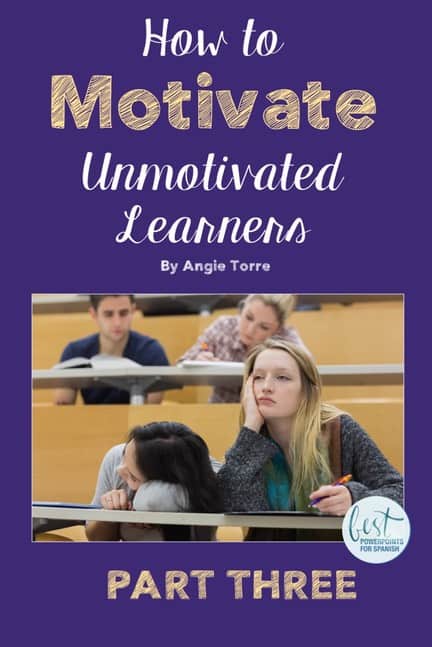 How to Motivate Unmotivated Learners
Tip #1 
     GIVE STUDENTS TWO OR THREE MINUTES IN CLASS TO BEGIN THE HOMEWORK.
This kick-starts them and ensures they know how to do it.  Once they get home, they won't be able to ask questions and rather than try to figure it out, they won't do it.
On the block schedule, I jealously guard my instructional minutes as if they were gold but, from time to time, it is worth the minutes to get students to do the homework, particularly if it is a difficult assignment.
Tip #2
     CHECK THE PHONES AT THE DOOR.
There is no way you will be able to compete with the lure of the cell phone.  Even I, the teacher, can barely restrain myself from peeking at it.
Students must drop their phones into the phone pocket of the number to which they are assigned, right after they turn their homework into the homework basket.  A quick glance will tell you who has not turned in the phone.  (Learning Resources at Amazon.com for $15.00.)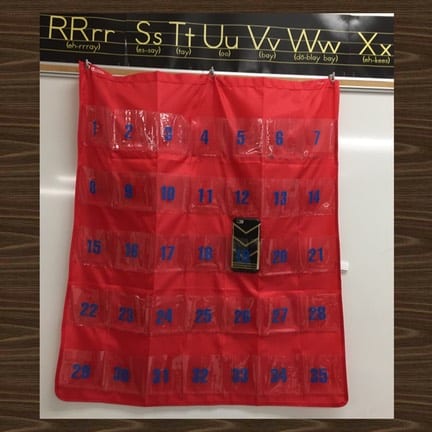 But don't do what I did.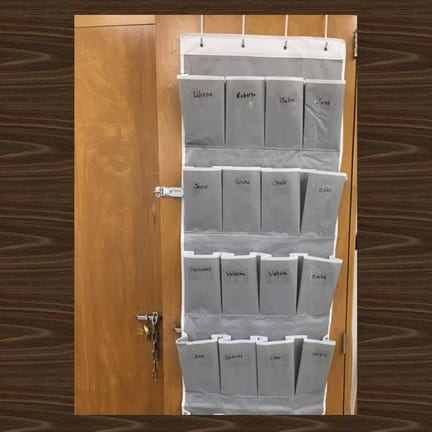 I bought these pockets ($30 from Bed Bath and Beyond) and put the students' names on them.  As you can see, there is no way of knowing which students did not turn in their phones.  My T.A.s make a quick check and hand me a list of non-compliant students and I give them the eye while miming phone talk and they immediately surrender their precious possesion.  This actually works well for me as I don't have to check numbers but it will only work if you have good assistants.
Tip #3
    CHANGE THE SEATING CHART FREQUENTLY.
I know, everyone knows this but do we remember to do it?  One of my top students recently asked me, " Are we going to change seats again?"  I said, "No.  Wait, YES!  Good idea!"
I changed my seating chart four times this term and it was almost as complicated a task as the picture below depicts.  However, every time I identified the problem areas and moved students away from temptations, the class was more attentive and teachable.  Transform unmotivated students into focused learners with strategic moving of furniture.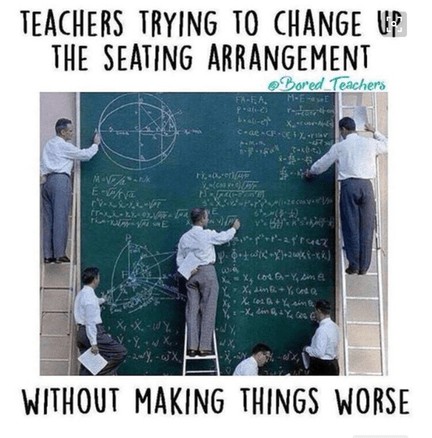 Tip #4
    DO ACTIVITIES DURING CLASS THAT MIRROR THE TASKS IN THE TEST.
This will increase student confidence, reduce errors caused by ambiguous instructions, and ensure you are assessing the students' proficiency, not their test-taking abilities.
And finally, here is one more tip from Smart Classroom Management
Next month is the last installment on how to motivate students.  In case you missed the first blogs, check out the blog post, "How to Motivate Unmotivated Learners- Part One
You will, like me, probably be planning your trip to Hawaii but summer time can also be a good time to reflect on our practice and think about how we will make next year better.  I would love to hear your ideas about how to motivate students.  Share below or on my Facebook page. 
If you would like more tips and freebies, sign up for my monthly blog / newsletter. 
SaveSave
SaveSaveSaveSave