Using Videos for Comprehensible Input in Spanish and French
Do you use Spanish and French
Videos for Comprehensible Input?
VIDEOS
For Listening  and Grammar Practice
Videos are excellent comprehensible input, if carefully chosen, (they must be understandable) and the mesmerized students forget they are learning a language as they follow the plot. There are many to choose from but here are a few that I will share with you.

SPANISH VIDEOS
For Spanish One or elementary: Muzzy (Spanish version of Sesame Street)
I bought the entire series but some of them are on youtube.
For AP Spanish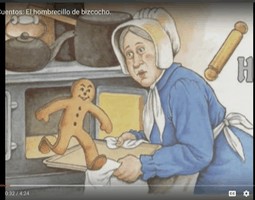 El Toro Ferdinando
El espantapájaros        
El espantapájaros is a great video for comprehensible input of the imperfect and preterite.  I preteach the vocabulary with this LIST of Vocabulary for Espantapájaros.
Students watch once, then underline the the verbs in the imperfect and preterite.  Then (without the script), they watch/listen again to the video and fill in the verbs.  (Or fill them in without watching)  Here are those documents: El espantapájaros Activities
AP Students must write out the entire script themselves.  It takes a few days.
Here is a FREE video that provides comprehensible input for the expression, "Iba + a + infinitivo:  

CLICK HERE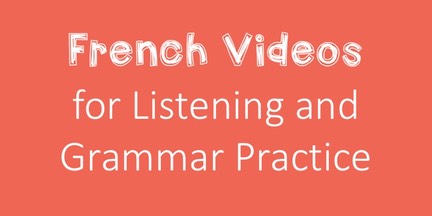 Thirteen French Videos with subtitles, spoken very slowly but uses the passé simple: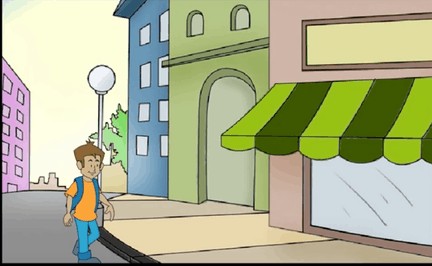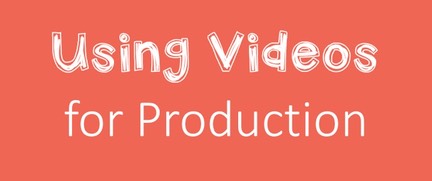 Students love movies and their phones.
Put them together and they will be excited to produce for you.  Meredith White's students used their smart phones to describe themselves and another person.  Some also used Snapchat.  How fun! See what a sample of her student's work below.
What's better Comprehensible Input than conversation with a native speaker? Videos of native speakers with Spanish subtitles AND overlaid visuals and animation to aid in comprehension, with music and corresponding activities for recycling and repetition of vocabulary and concepts.
Even better, videos that repeat targeted vocabulary or grammar concepts in context.  World Language Teacher Heaven!
Here are some previews of my Spanish One Videos: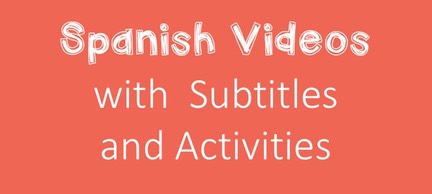 Here are the videos I have been promising you.  Click on the images to see the videos.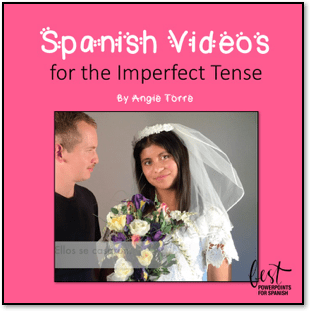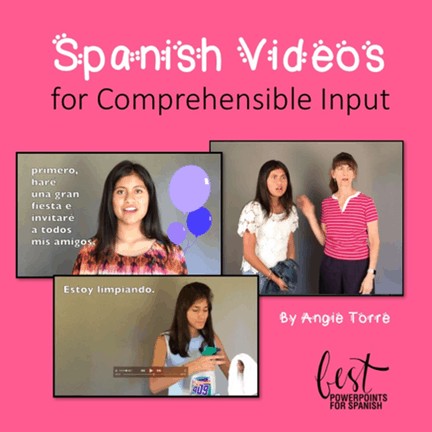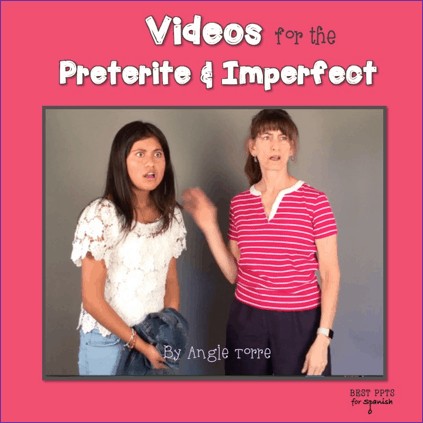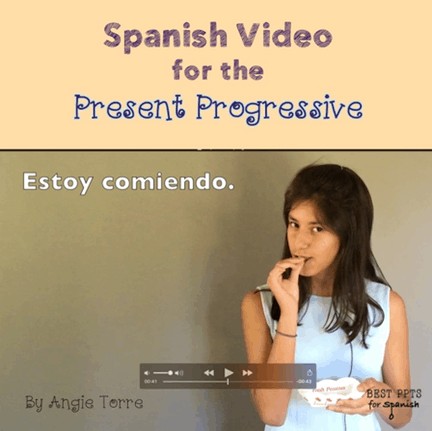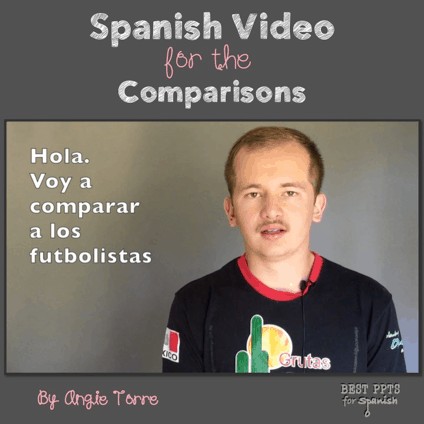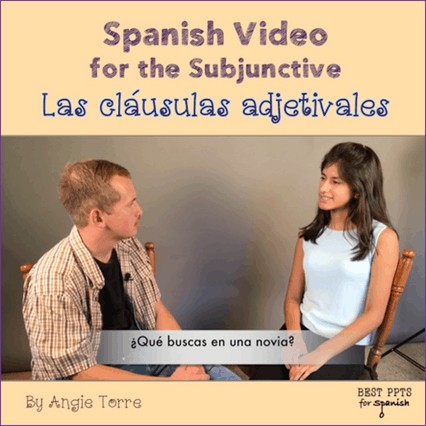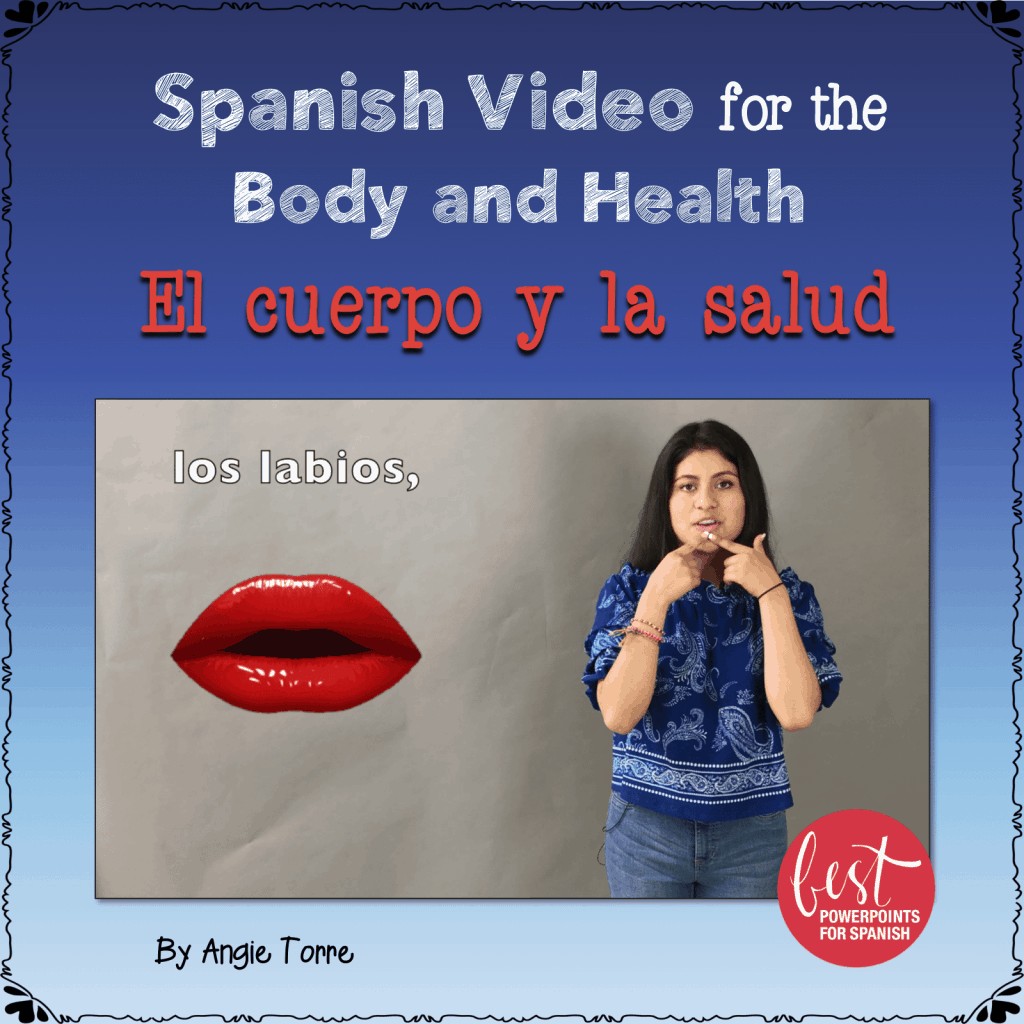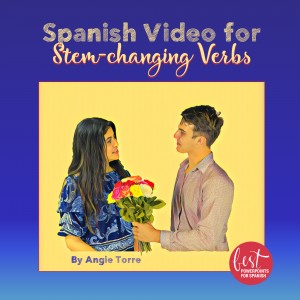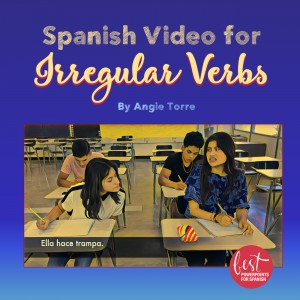 Students need to hear the expression, " Iba a + infinitivo" many  times in context before it becomes part of their working vocabulary.
If you would like a FREE video that provides comprehensible input for that expression,

CLICK HERE
You will also receive my monthly newsletter with more freebies and teaching tips.
Now you have an abundance of videos to use for comprehensible input to put in your teacher tool-bag. 🙂
If you know of any videos that provide good comprehensible input, make a comment below or on my facebook  page!  And I'd appreciate it if you'd like my Facebook page!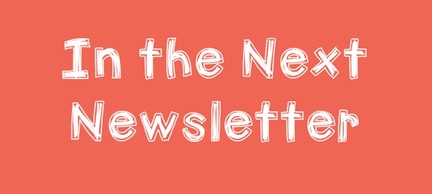 We will be talking about classroom management strategies.  It is impossible to use the target language 90-100% of the time if students aren't listening and, as a result, many teachers give up on using it, resorting to English and translation, thereby reducing the effectiveness of their instruction.
Veteran teachers may find this topic basic and your input is welcome.  However, classroom management skills need constant honing and require consistency and mental discipline.
I remember when I started teaching (30 years ago) thinking, "We got all this training but no one told us how to manage the class and that's what I need the most help with."
If  you would like to receive these freebies and teaching tips in your email, make sure to subscribe on the home page.
Read more about how to add comprehensible input into your lessons in this blog post: How to Add the Best Comprehensible Input
SaveSave
SaveSave
SaveSaveSaveSaveSaveSaveSaveSave
SaveSave
SaveSave
SaveSave
SaveSave
SaveSave
SaveSave
SaveSaveSaveSave
SaveSave
SaveSave
SaveSave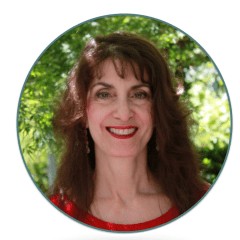 Pinterest
Get More Freebies and Teaching Tips!
Testimonials
You are saving this new teacher countless hours of work!!! The preview showed great resources and examples for AP students can't wait to begin using! Worth every single penny. Gracias for all your time and energy spent on creating awesome curriculum!

Angela A

Such a lifesaver! Love the lessons! Creative and excellent resources. Thanks so much. You made my year much easier.

My kids loved it and said it helped clarify this very difficult concept. Muchas gracias!

Mrs. F's Room
Youtube VideosMy Youtube Videos