Google Drive Interactive Notebook Activities in the World Language Classroom
Google Drive activities ensure high student engagement, provide large amounts of visual content, are paperless, glueless, and student driven.
Paper interactive notebook activities are guaranteed to get students hands-on and involved in your class but going digital amps up student interest and ensures all hands and minds are busily engaged in the process of learning.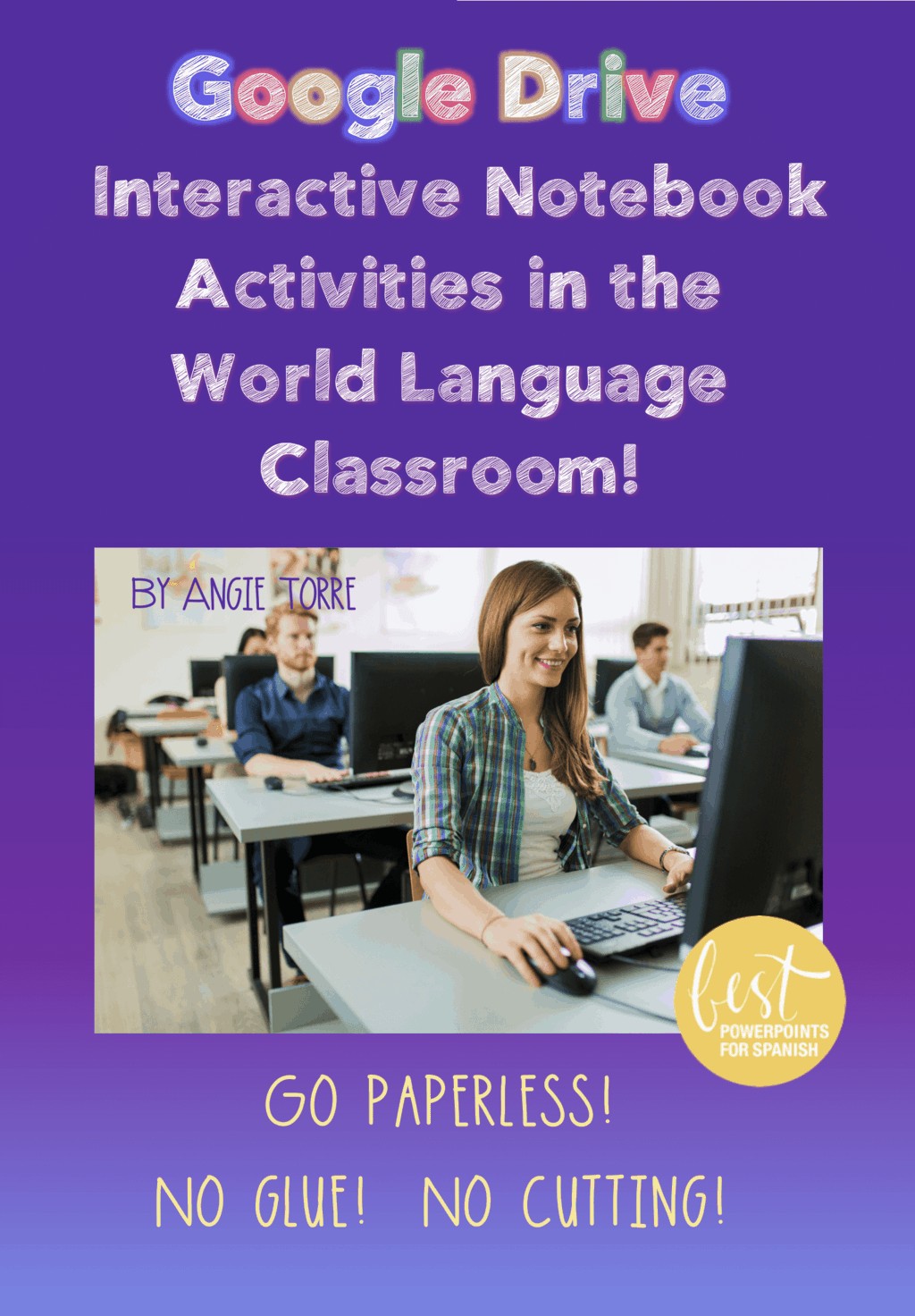 Secondly, Google Drive is the perfect platform for the visuals necessary to keep students thinking in the target language without the use of English (or L1).  Take a look at the visuals in this Spanish House and Chores Google Drive Activities (click on image to see more details):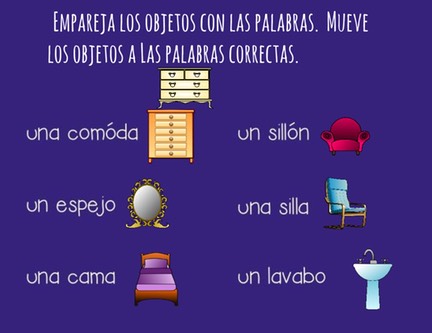 Here is a Google Drive Activity for the French Classroom Objects: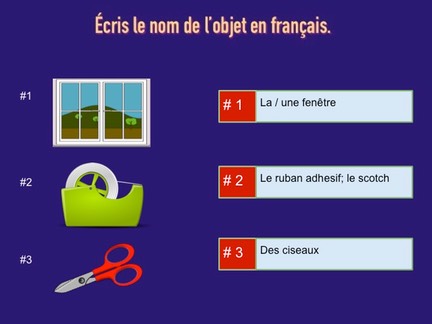 See a Google Drive Activity in action below.
Click on the following link to get a FREE La ropa Google Drive Activity
Also, the time NOT spent gluing and cutting is used for learning and you are not left with glue sticks strewn on your classroom floor.  (Although my students do not glue because I am always blessed with T.A.s  who cut, fold and glue for me but not everyone has that luxury.)
Lastly, students are busy teaching themselves and finding answers.  You, the teacher, are not doing a song-and-dance hoping to engage anyone interested and/or awake.  Students are also producing language in context, not just moving objects.
Here is an example of an activity in which students write complete sentences as they are learning the vocabulary for sports: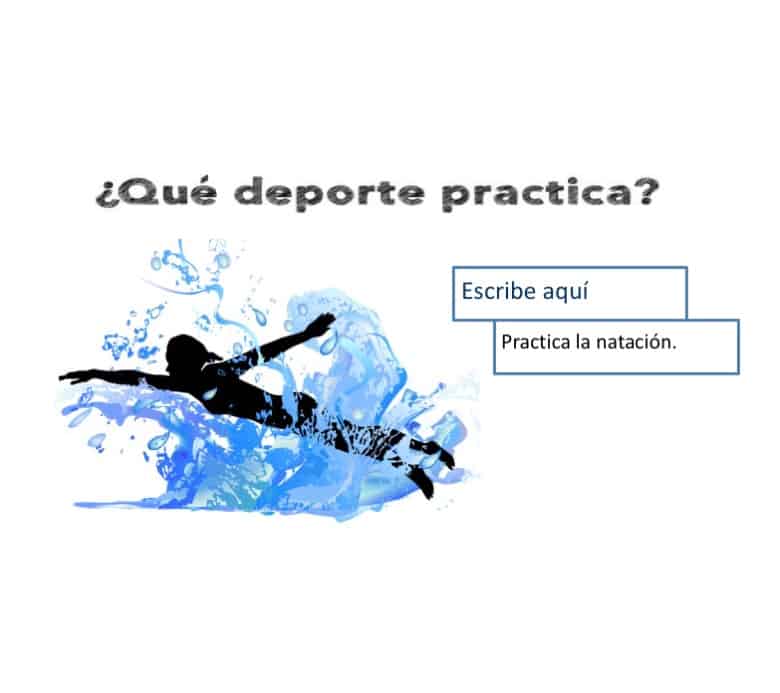 See how Google Drive is perfect for learning grammar as students learn how to form questions in Spanish.  What other tool allows students to manipulate language and move parts of speech around?
Google Drive Activities are excellent assignments for homework also, particularly on the block schedule when most instructional time should be devoted to comprehensible input and communicative proficiency.  However, those without a computer would have to do the assignments in the computer lab.  In that case, I always give extra time to turn in the assignment.
Are you hooked?  So, HOW do you do it?  That will be my next blog: How to Use Google Drive Activities in Your Classroom
If you missed the previous blogs about Interactive Notebook Activities, click here: Interactive Notebooks
and here: Interactive Notebooks 2
Would you like to receive free products and notifications of new products? If so, click here to FOLLOW MY STORE.
SaveSave
SaveSave
SaveSave
SaveSave
SaveSave
SaveSave
SaveSave
SaveSave
SaveSave
SaveSave
SaveSave
SaveSave
To receive these tips in your email, subscribe to my blog on the HOME PAGE. (Scroll down.  You also get a freebie for subscribing.)